We spend a few minutes every day clicking on various free-to-enter daily competitions and the Freemoji Lottery is one of them.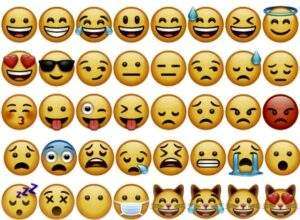 Freemoji Lottery is the sister site to Pick My Postcode. As already mentioned, it's free to join and enter.
All you have to do is select a few emojis and then check back daily to see if your combination has won – it's that simple!
You get a daily email reminding you to enter, with a link to the main draw. If this isn't claimed, the prize money is rolled over. There is also a second draw page – the Fivers Draw – and this give you five more chances to win. Prizes range from $5 to $100+, depending on whether the main prize has been won or is being rolled over. The day we wrote this article, the prize money was up to $140.
Payments are made in US dollars, direct to your Paypal account. You can sign up for Freemoji Lottery here.
😁🤡👁🐹🌺😁🤡👁🐹🌺😁🤡👁🐹🌺
Let us know if you join and more importantly, if you win!