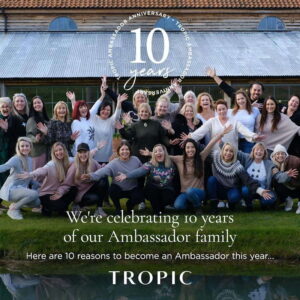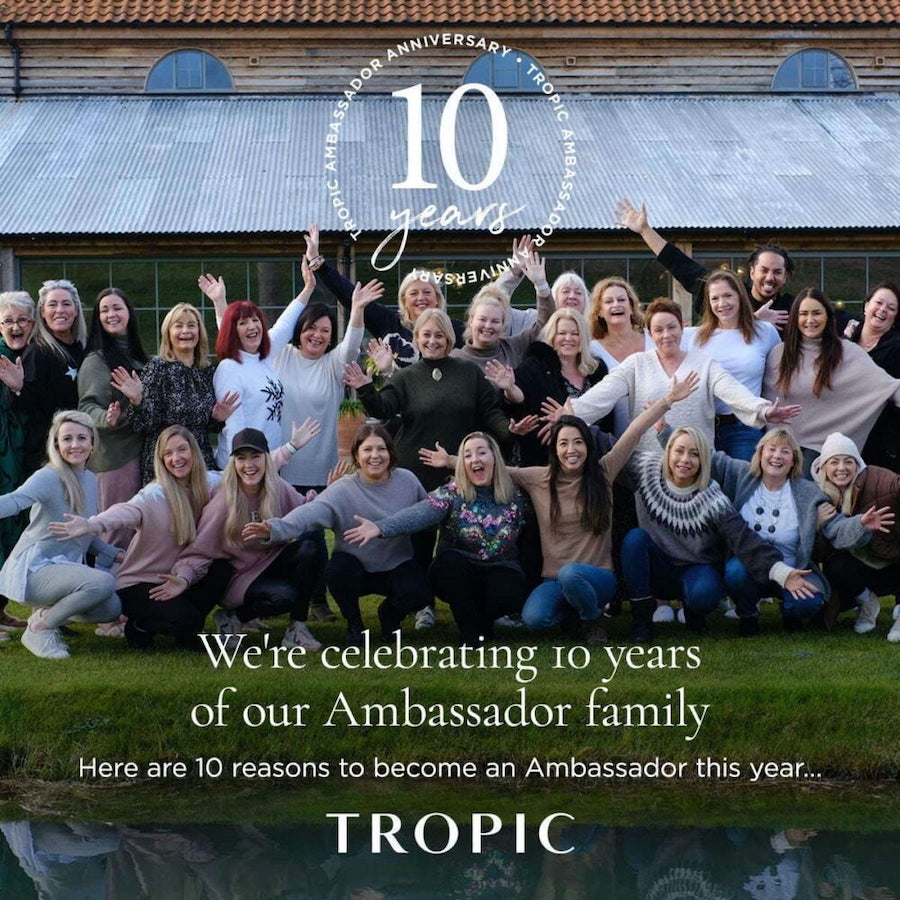 There's never been a better time to join the Tropic Skincare Ambassador Family, as we're celebrating an amazing first 10 years. 🎉🍾🎉🍾🎉🍾🎉
The fabulous starter kit below gives you everything you need to kickstart your Tropic business. Just look at what you get: all of these products for £198 (price at time of writing).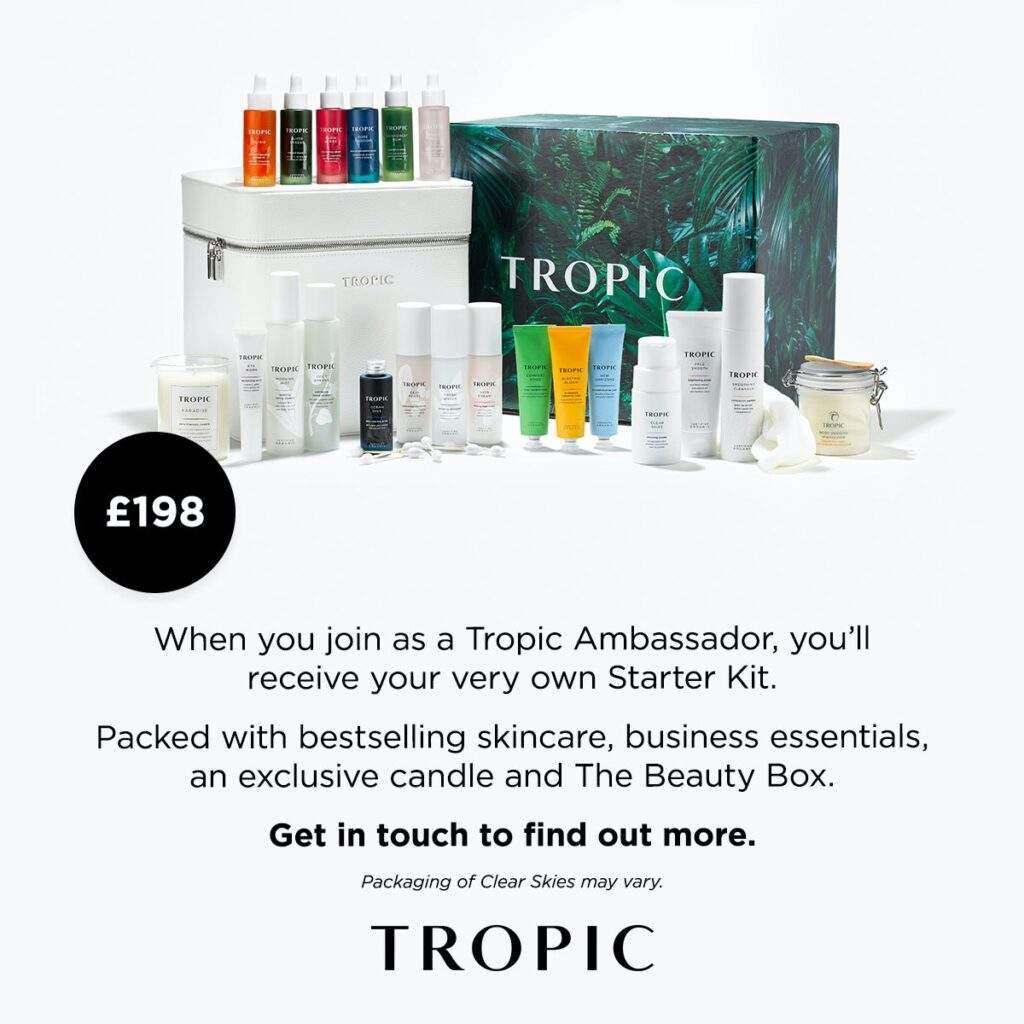 Your Kit contains the full range of skincare basics, serums, face masks and body care products, plus a beautiful exclusive candle. And it's all housed in a special Tropic Beauty Box.
Here are some great reasons why you'll love being part of the Tropic Ambassador family.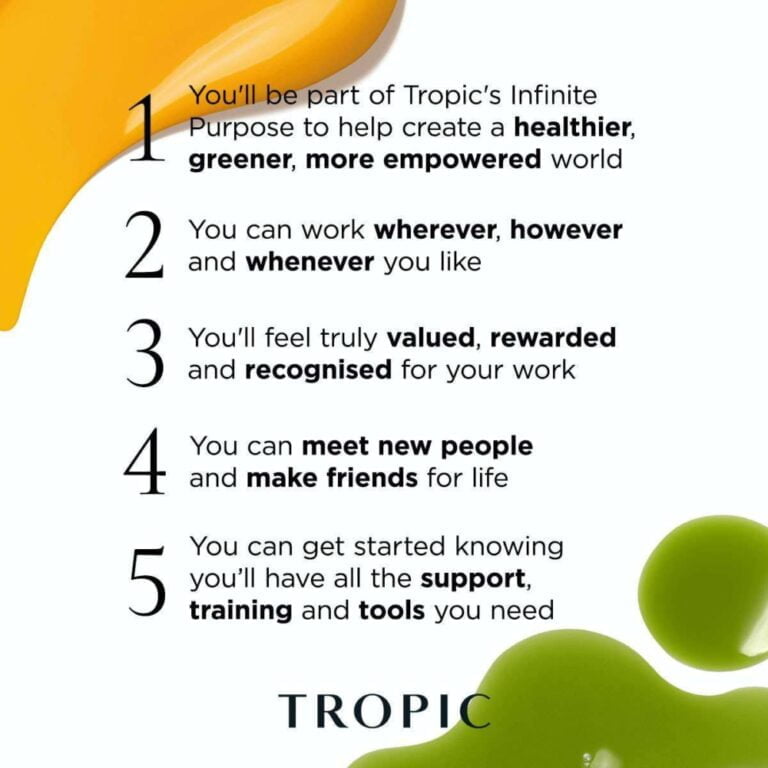 Contact me by email [email protected] or via our Contact Us page. You can also click on any of the pictures to be taken straight to my Tropic Storefront.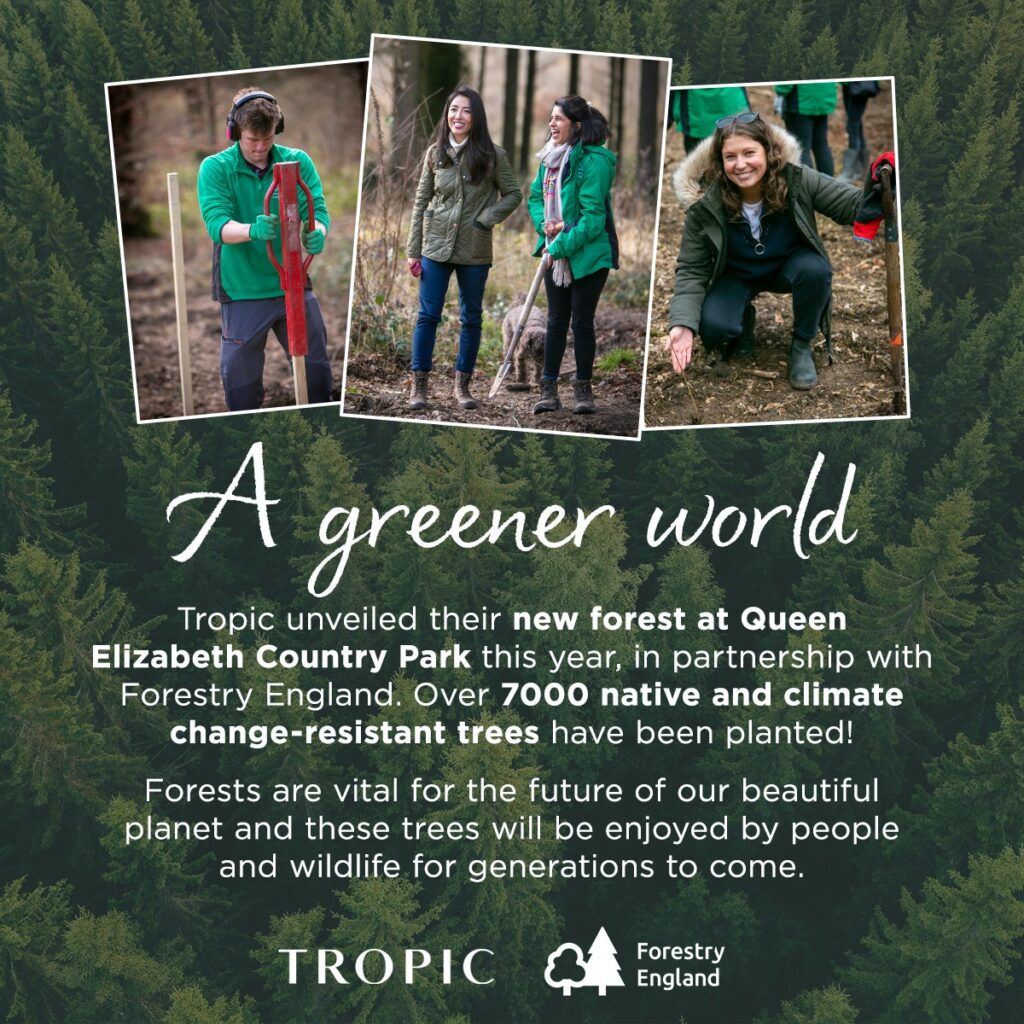 For more on Tropic check here.
Visit my Tropic storefront to see the amazing skincare & beauty products available.