There are some wonderful small to medium sized companies on Amazon – it's definitely not all about the big corporations.
We know Amazon gets a lot of negative press as a company, but it does also support a host of self-employed people and small businesses. Many people we know in the online business world sell solely on the site.
Benefits Of Shopping On Amazon
For people who are physically unable to go shopping, the Amazon site can be a lifeline! It has everything one could possibly need, even including groceries. And in our experience, the vast majority of delivery drivers are helpful, courteous and take care of your goods. (Yes, there are definitely exceptions – again, these are our own opinions.)
It's a great place to find bargains, obviously remembering that a bargain is only a bargain if it's something you needed in the first place! And if you're a regular customer, then Prime Membership can be a great monthly investment. At the time of writing, it costs £8.99/month or £95/year, and there is a really good discount for students. Prime membership provides lots of benefits such as exclusive movies, which you can read about on the Amazon site.
Our Amazon Wish List
We've created a wish list of some fabulous items that we are using, or have used, in our home offices, and some recommended to us by others. Just click on the image below to view it or click on our Amazon Wish List link.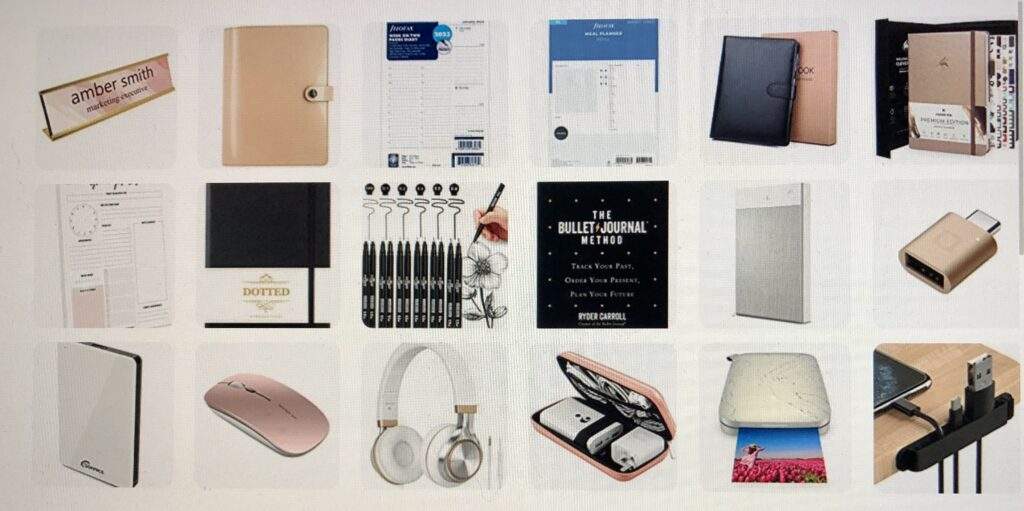 Disclaimer
As always, please remember that as Amazon Associates we earn from qualifying purchases – see our disclaimer page for full details. You can also choose not to use our link and instructions are available here.