It's Tropic Tuesday and today I'm going to share a little more about the ABC Skincare Collection – this is the starting point for anyone wishing to try Tropic products for the first time and contains all the products you need in a beautiful collection.
Your ABC Skincare Collection Contains The Following Products
Smoothing Cleanser Complexion Purifier (with free ultra-soft Bamboo cloth) OR Clear Skies Cleansing Powder
Morning Mist Soothing Toning Essence OR Juicy Greens Exfoliating Toning Essence
Skin Feast Nourishing Moisturiser, Fresh Waves Balancing Moisturiser OR Skin Re-leaf Soothing Moisturiser
Plus your choice of Treatment Mask: Electric Bloom (Tightening); New Horizons (Blemish-Clearing); Comfort Food (Deep Hydration) OR Face Smooth Brightening Polish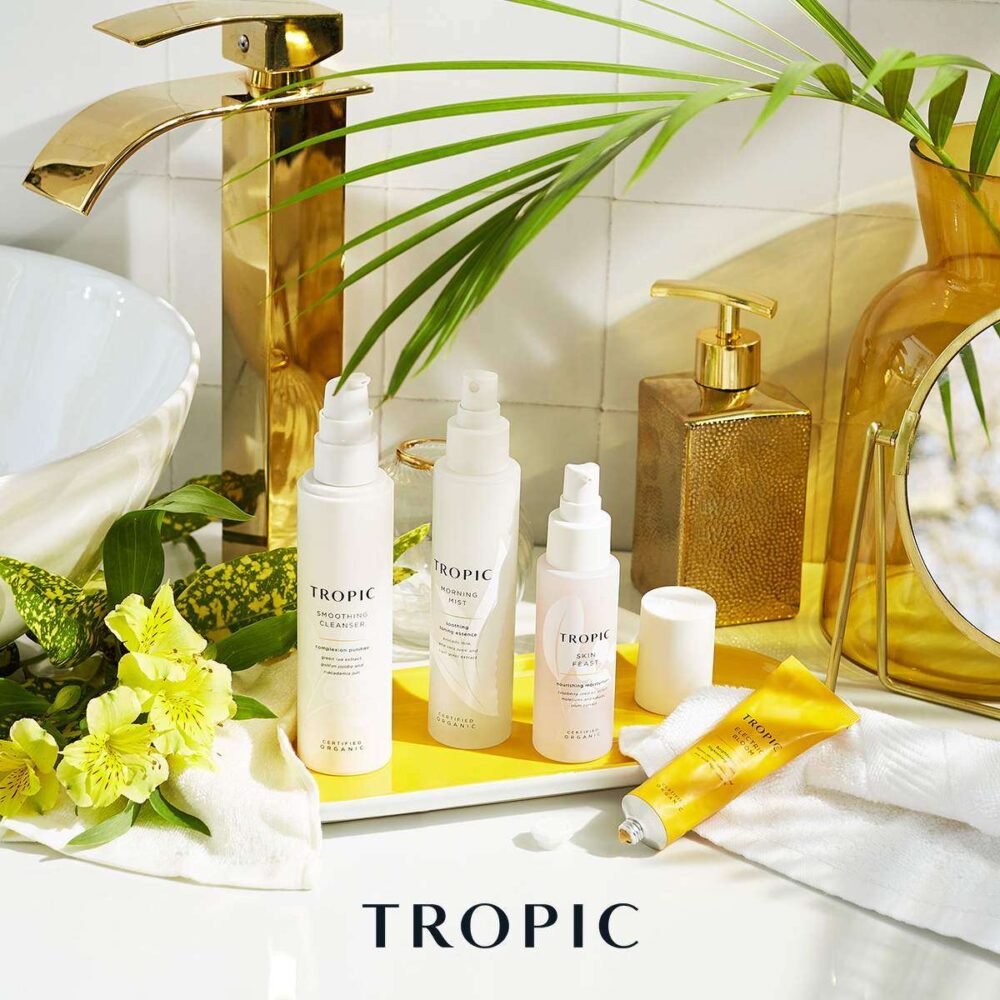 The ABC Skincare Collection shown above (left) costs £66 – this includes a spatula to apply your face mask and of course, the beautifully soft Bamboo cloth to use with your cleanser. This collection saves £20 when you purchase the products individually, so it's great value!
As you can see in the central image, you have a 30-day Happiness Guarantee, so if any products don't suit you, you can return them for a full refund or replacement. And of course, 10% of all profit is donated to charity, so when you purchase from Tropic, you're giving back. #beautythatgivesback
Not Sure Which Products Are Right For You?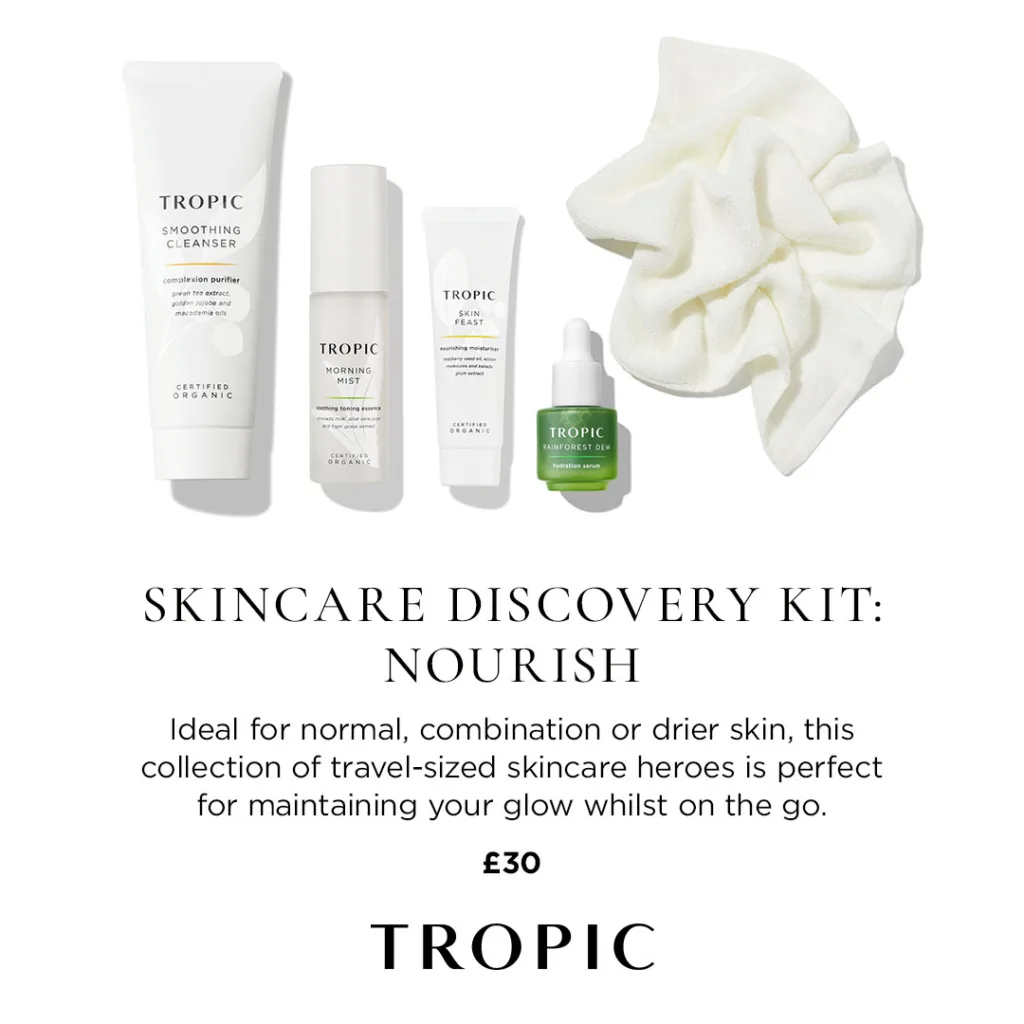 We also offer a Skincare Discovery Kit, as shown in this image. This is great value at just £30 – the products are generous sizes and come in a reusable travel pouch. Even though I have full-sized products at home at all times, I always make sure I have the discovery kit at home ready for any trips away. (If you decide to do this, don't buy too far in advance of your holiday. All Tropic Skincare products are freshly made and contain no artificial preservatives, so they all carry a use-by date.)
If you're note sure which Skincare Discovery Kit is right for you, check out the information in this image. Or you can always contact me for more details and assistance, I'm always happy to help.
You can order via my Tropic Storefront or by contacting me, and I can add your items to a 'pamper party' order. If you'd like more information on pamper parties, including e-pampers, please get in touch. You could grab yourself a nice Tropic bonus from the hostess discount, if available.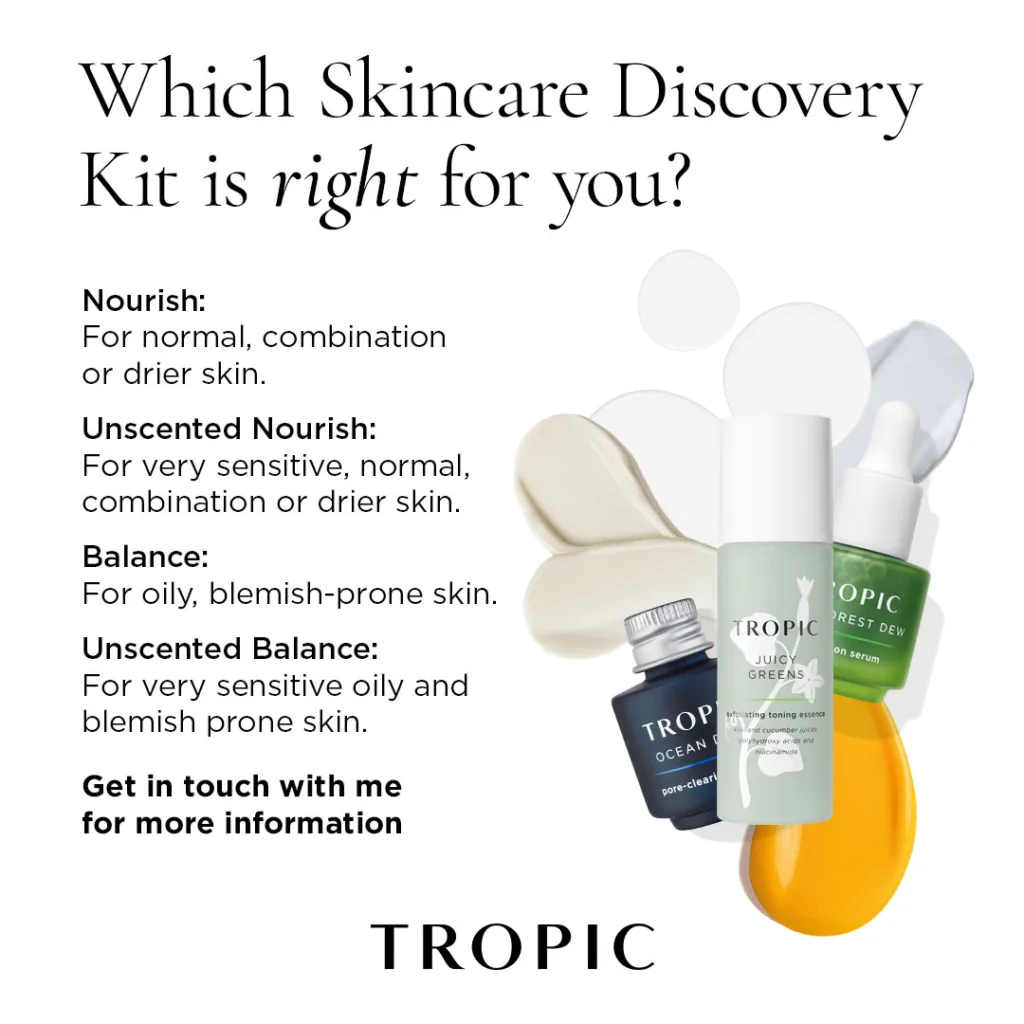 Tropic Products are all made fresh in the UK. They are cruelty-free, leaping bunny approved, and the company is certified carbon neutral. As well as contributing towards the 10% donation of all profits to good causes, your purchases help fund education for children who would otherwise miss out. Tropic's infinite purpose is to help create a healthier, greener, more empowered world. Every purchase helps them to achieve this. Definitely beauty that gives back.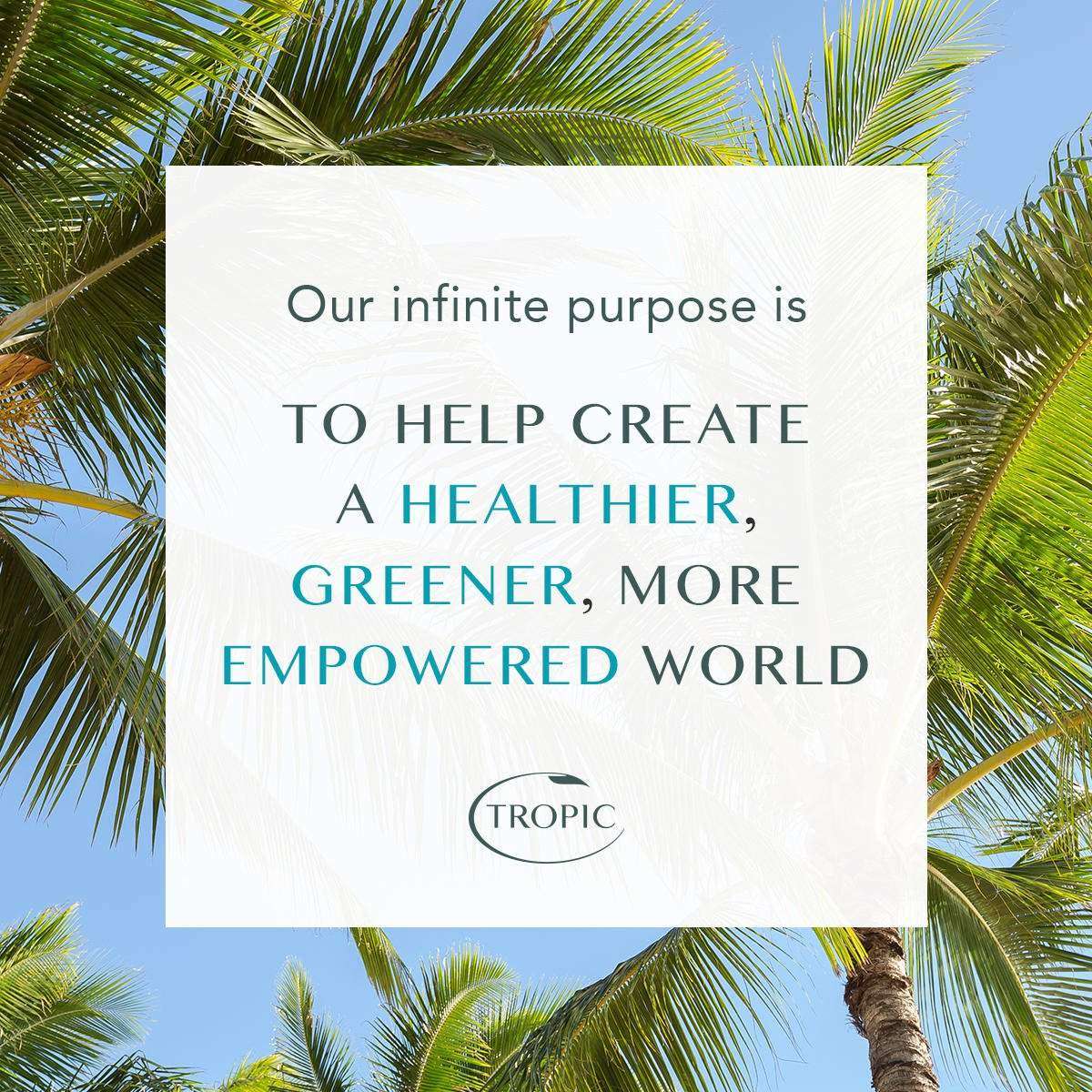 Disclaimer as always, and for clarity, as a Tropic Ambassador I receive commission on any sales made via my Tropic storefront.