Money for nothing, is it possible? Yes! Why not earn cashback while you're shopping online? It's easy and it's free, so if you're not already doing it, why not?
Not everyone loves to shop but it's something we all need to do whether we like it or not.
Thousands of companies are members of cashback sites, so whether you're shopping for clothes, booking holidays, buying car insurance, or even when you're switching broadband providers, you may be able to earn some cash back!
How Cashback Works
We have been members of the top two sites, Top Cashback and Quidco, for several years and are very happy customers. It's surprising how much money you can make sometimes! For example! You may be looking for car insurance because your current provider has increased your policy price dramatically. You can go to a site like Quidco and effectively use it as a comparison site to find a great deal.
Six months after buying, Quidco will pay you a lovely sum of money! (It usually takes several months for the payments to clear, which gives the companies time to ensure the policy isn't cancelled immediately.)
The Lowdown
To use Top Cashback, you can add an icon to your browser to make it super-easy to use. Remembering to use the site is the hardest part of using it! Once you log in to Top Cashback, you can then search for the shop or brand you want to buy from. If they're a member, you just click on their name and it opens their website and registers your visit.
Then, when you finish shopping and go through check-out, you'll receive a notification in Top Cashback showing that you've earned some cash. Again, there's a waiting period for it to be available for payment to you. This varies between different companies but is generally around the four to six months mark.
Withdrawing Your Money
There are a number of methods for withdrawing your money. You can choose from bank transfers, PayPal, retailer gift cards, etc, so there's something for everyone.
The following are our own links* to Quidco and Top Cashback. Once you join you'll receive your own link to share. Should you refer someone to Quidco, you'll earn £10 once they have reached £5 cashback. For Top Cashback, the offer is £20 when your referral earns £10 cashback.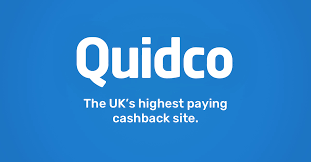 Join Top Cashback here – this is the UK's highest-paying cash back site!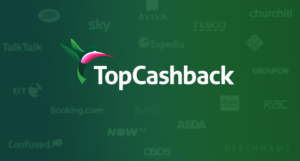 *Our site uses affiliate links. Please check our disclaimer page for full details.
You may also like: Free Money Offers