Good news for all my customers, old and new: free delivery is here to stay at Tropic Skincare on all orders over £40.
Order via my own Tropic Storefront and spend £40 or more, and delivery will be free – details on how to order are shown below.
This free delivery also applies to e-Pamper parties. I've shown details of how these work below.
Please note, for delivery to countries outside of the UK charges apply and these are calculated at check-out.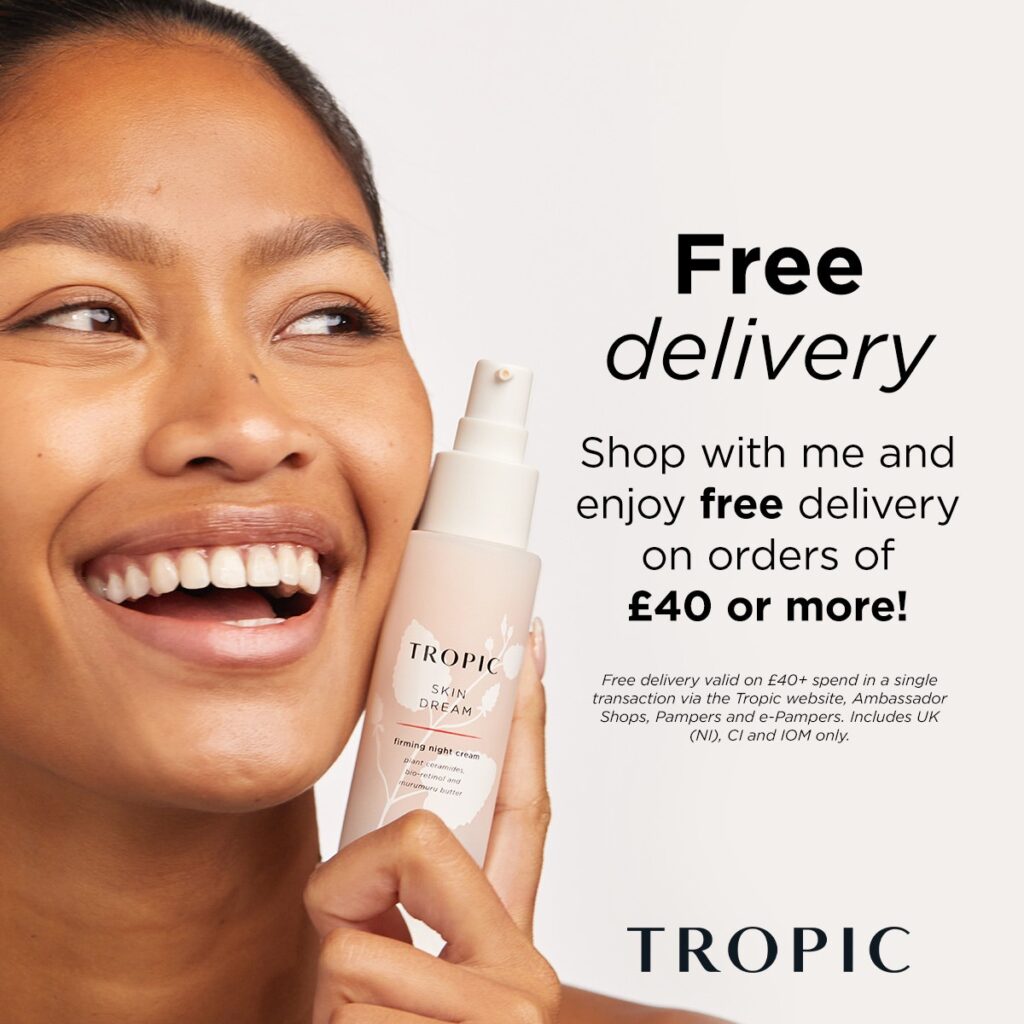 How To Order
If you click on the picture below you'll be taken straight to my Tropic storefront. Feel free to contact me if you require any further information.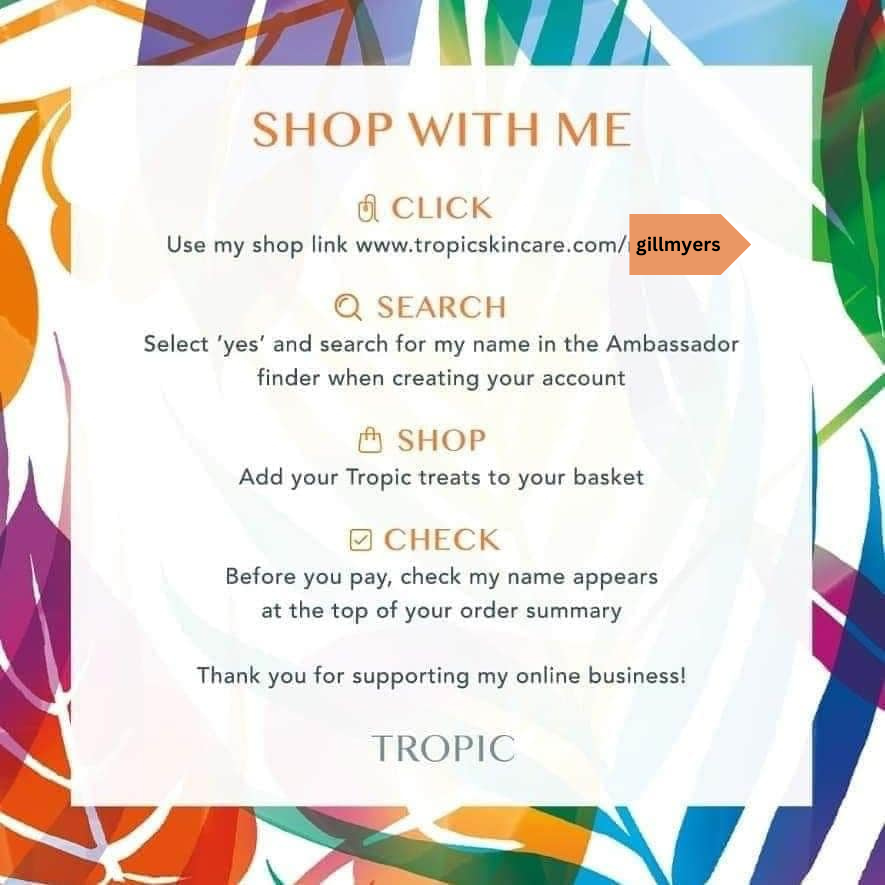 E-Pamper Orders
An alternative to hosting a Tropic party in your home is to hold an e-Pamper. You choose your preferred date and then I'll issue you with a special link which you can then share. The more people you share it with the better, because you'll earn a fabulous hostess gift! This is currently *15% of the total value of orders placed, which you can then spend on your own Tropic products.
(*Please note, this is correct at the time of writing, it could change in the future so please check at the time.)
Once you share your link, orders are placed on the website so there is no admin for you to do. Your e-Pamper will last for a maximum of 7 days but you can shorten this if you wish and orders will be processed within 24 hours of the party closing.
Customers can choose to have their orders delivered direct or to their hostess. (Different charges apply depending on which option is chosen.)
E-Pampers are a great way to get all the benefits of hosting a Tropic party without the actual party!
Please contact me if you're interested in finding out more or holding your own e-Pamper.
You can read more about Tropic Skincare products here.