What's the Law of Attraction Advent Calendar? It's an amazing online 25-day experience with Lucie (aka Manifestation Coach Blondie) which guides you through LoA and manifesting magick, immersing you in a magical Christmas season. You'll be supported by a wonderful collective of like-minded women (sorry, guys, on this occasion it is just for women), in a private Facebook group.
An Advent Calendar With a Difference
But it's much more than a guide. It's a safe space in which to experience a massive shift in your mindset, sharing your experiences – if you choose to – with the rest of the group. There are daily teachings (either video or audio) with Lucie to guide you through each day
The LoA Calendar starts on Friday 01 December, as you'd expect, and it's completely free. Click on the image below to learn more (select 'join calendar' to go to the full info page).
Something New this Year
However, this year Lucy has added something really exciting! She calls it the 'Creatrix'; its aim is to connect you with your divine feminine energy. There is a small charge for this – £22.22 – but we promise, it's going to be worth it. And you can get your own sharing link which gives you a magical £11.11 back for anyone who signs up using your link. 😊
We can't wait for this! It's Nikki's third year doing the calendar, and Gill's second. We've both had incredible experiences doing it and would urge you to join, even if just for the free event. It really is a wonderful event and will kick off your season in a magical way. ✨
Lucie will be delving into the art of Wintering and how to find/create joy and inner peace – essential during these turbulent times. If you're interested in the 'Creatrix', the experience begins today, 15 November (but you can join anytime up to 01 December). It builds momentum with extra teachings so that you're prepared and ready for the start of the calendar itself.
We're already excited, and we look forward to you joining us on your own magickal ✨ journey.
Gill & Nikki ✨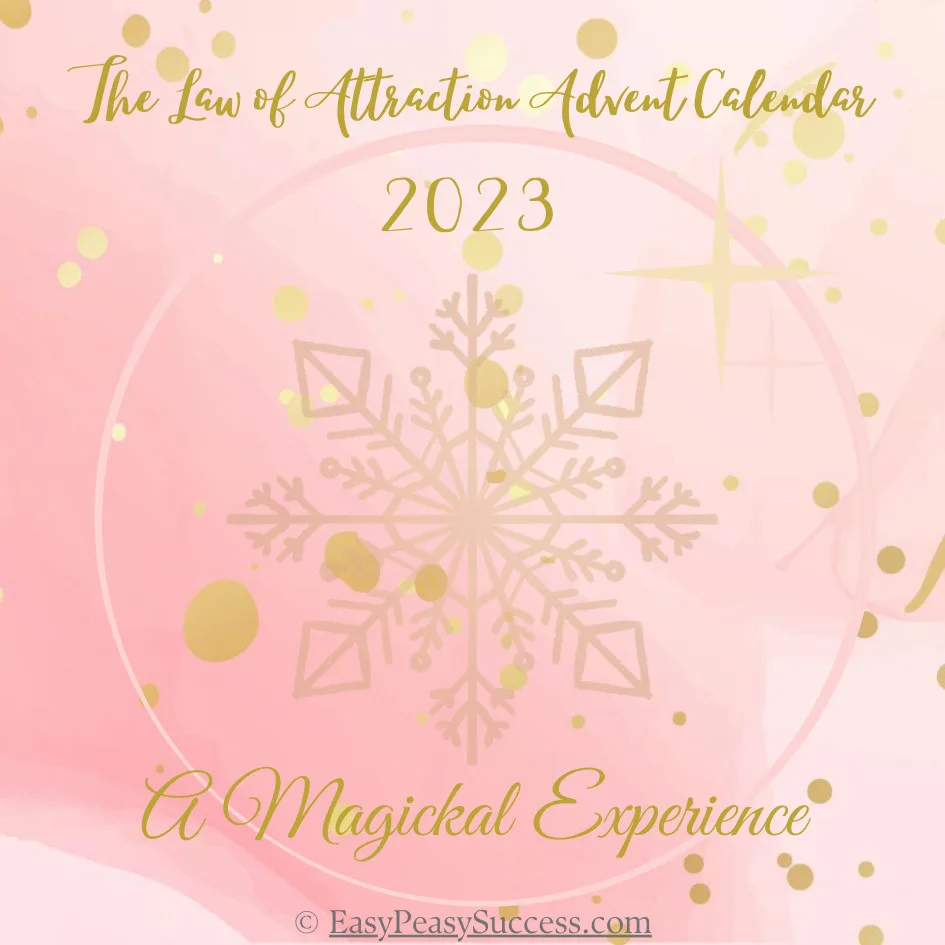 Disclaimer
Our site uses affiliate links. Please refer to our disclaimer for details on how this could affect you.