Would you like to know how to give your skin a healthy boost with Tropic Super Greens? The shot of healthy greens in this fabulous serum is packed with vitamins and nutrients that help fight the effects of everyday pollution. Effective at reducing redness as well as calming irritated, sensitive and blemished skin, this luxurious oil promotes a bright, healthy, younger-looking complexion that's full of vitality.
In my experience, a bottle lasts around two months when used twice daily, so it's very cost-effective.
How To Use
After cleansing, toning, and moisturising, massage 3-6 drops into your face and neck in upward, circular motions. Take your time and dedicate just 60 seconds to this mini ritual. It will relax your muscles and boost your circulation, so all that green goodness can soak deeper into the skin. This will be the last skincare step in your daily routine, so make the most of it!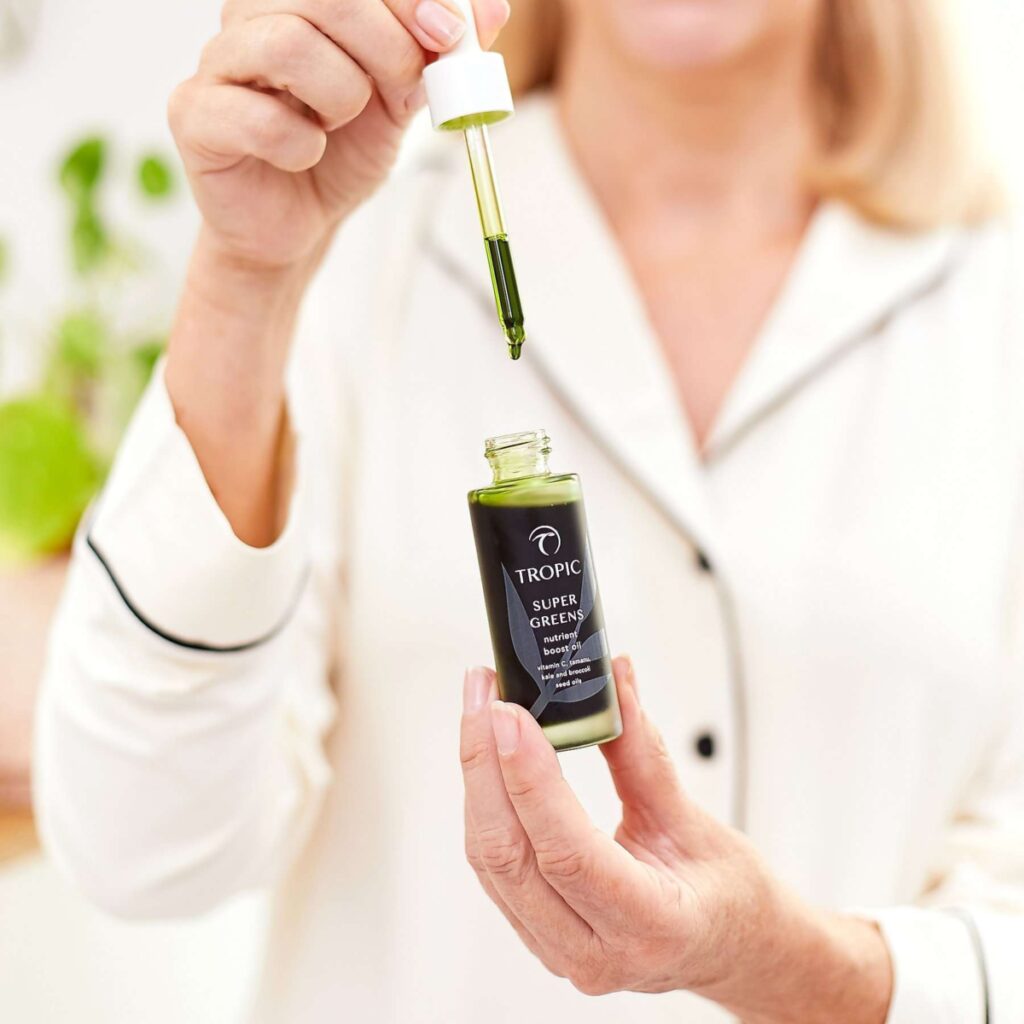 Key Ingredients
The key ingredients are Kale & Broccoli oils (high in anti-oxidants), Vitamin C and Tamanu oil. Tamanu oil originates in French Polynesia and is used to treat conditions such as acne, eczema and scars.
Tropic uses the finest natural and sustainably-sourced ingredients. Additionally, our products contain no artificial preservatives.
Did you know? Tropic offers refills for some products and also if you return (completely free of charge) five empty products, you can get some product for free! What's not to love? 🥰 Applies to certain products, not the entire range – see the Tropic website for further details.
Tropic Skincare products are cruelty-free, suitable for vegans, and freshly made in their Surrey kitchens, which is why they have a use by date. This ensures you get the best quality product, every time you order.
More about Tropic here. Please get in touch if you'd like any further information regarding any products, or the ordering process. Gill