Tropic Skincare is now offering free delivery on all orders over £40 (updated: this was £30 at time of writing).
In England, we are currently in another lockdown, meaning all non-essential shops are closed (as well as bars, restaurants, cafes, etc, unless they serve takeaway food). We are also banned from travelling for holidays. Boo hiss! But, it is what it is.
Christmas Shopping
If you're starting your Christmas shopping, you may be thinking about doing more of it than usual online (unless you're a shopping hater like me, Gill, and you always do it online) because shops don't open again until 2 December.
Tropic Skincare now offers free delivery on all orders over £40, so if you're looking for a special gift for a loved one, or you need to give your skin a treat (and let's face it, being cooped up indoors, or wearing a face mask when you go grocery shopping, certainly doesn't do our skin any good), then now is the time!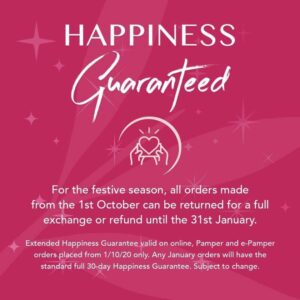 Tropic have some beautiful Christmas gifts available, including crackers and drums full of sample-size products.
Cruelty-Free, Vegan Approved, Leaping Bunny Badge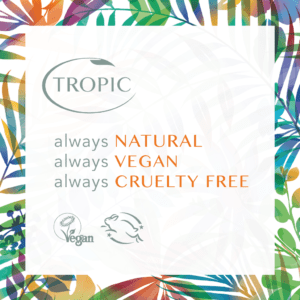 All Tropic Skincare products are cruelty-free, vegan approved, and carry the Leaping Bunny badge.
How to Order
How to order? You can either contact me direct to place your order for you (depending upon the size of your order, you could qualify for a free gift – ask me for details) or place it yourself via my shop here.
As always, if you have any questions on Tropic Skincare products, please get in touch with me.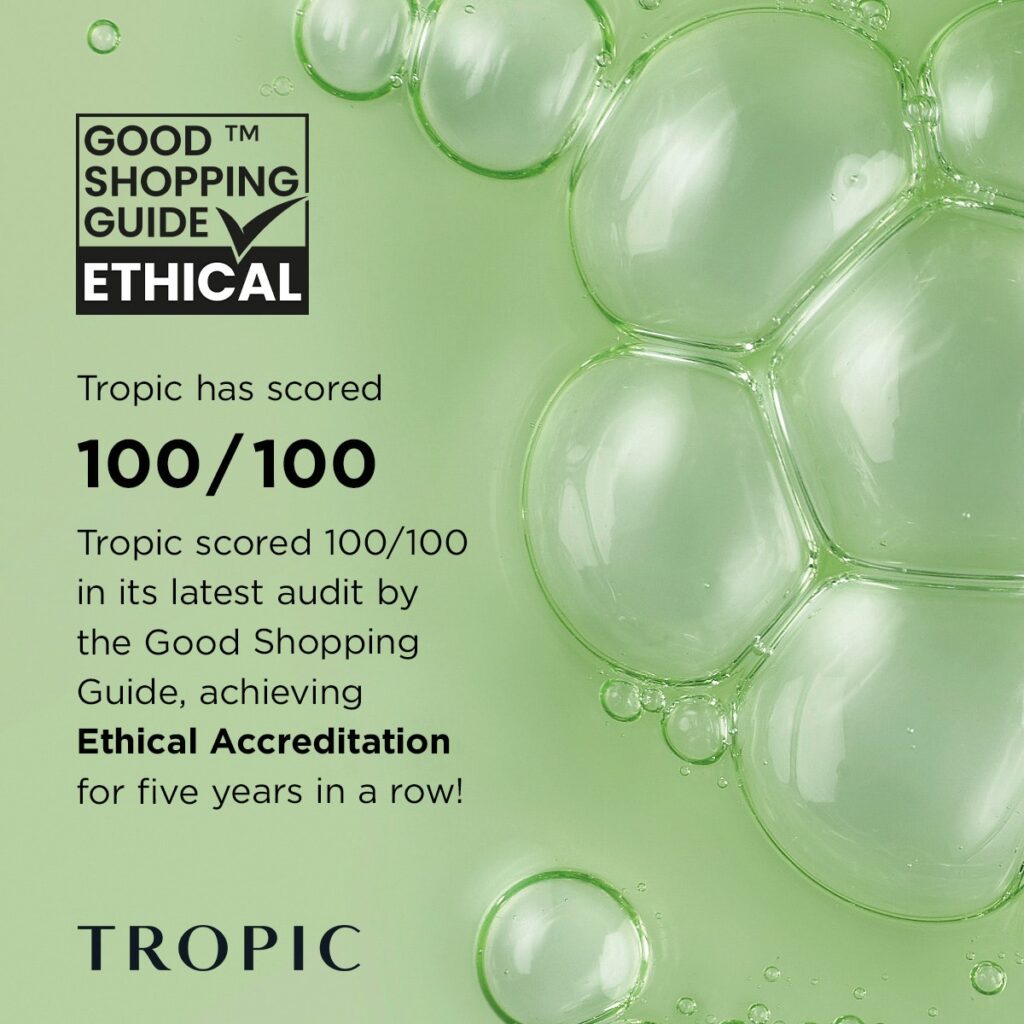 Disclaimer: please note, as an Ambassador for Tropic Skincare, I earn commission on purchases made via my link.