I've been a member of Win a Dinner for around two years now, I think, and in that time I've checked the winner's page almost daily! Last week, I was thrilled to be a winner! ???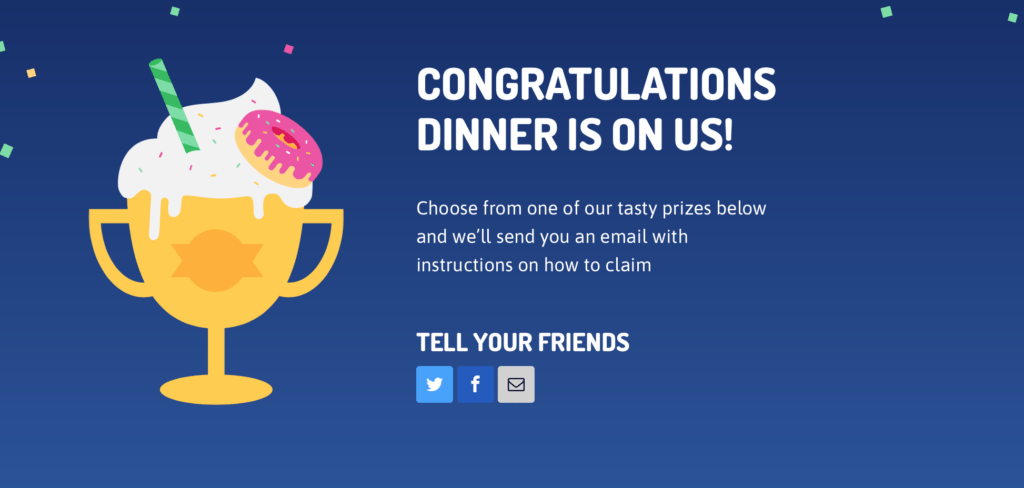 I chose the cash prize of £20, which was paid to my PayPal account just a few days after winning! ?
You can choose between a cash prize of £20, a £25 e-gift card for Tesco, Just Eat, Wagamama and loads of other places, or – if you're feeling generous – a £40 donation to charity!???
Remember, this is free to join and free to take part in, and you receive a daily email to remind you to check to see if you're a winner – it really is easy, and I'm proof that you can indeed win! ? No clicking ads, no answering questions – literally click the link in the email which takes you to the winners page, and see if you've won!