Glow is Tropic Skincare's complete guide to all products. It's packed full of useful information so you can discover which products are best for your skin type.
If You'd Like to Take a Look at Glow
Just click on the following link – Glow: The Complete Guide 2023/24 – and it'll take you straight there.
You can shop with Gill by clicking on the image below and you'll be taken to her Tropic Storefront (also linked there in case you can't download the pic).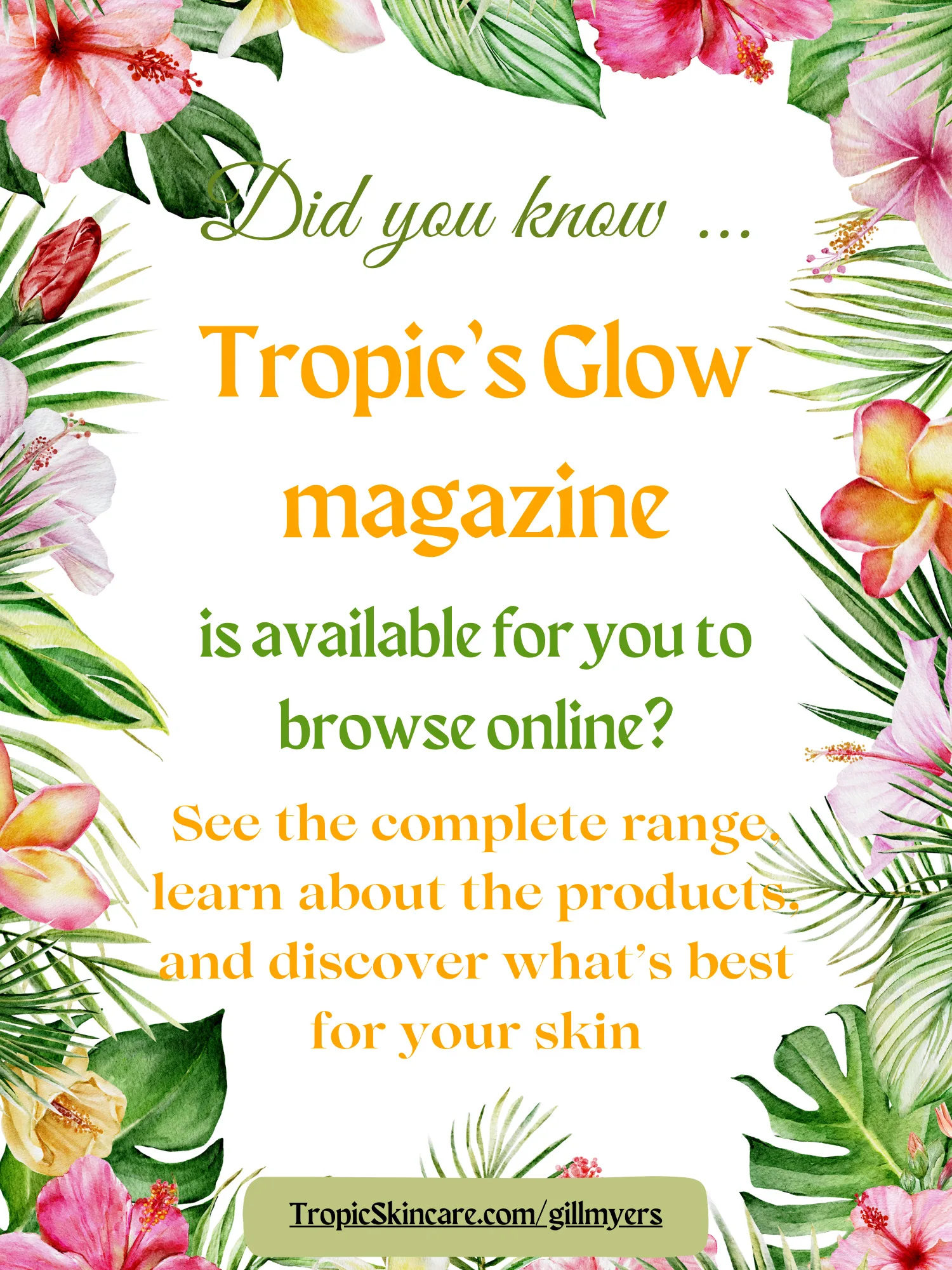 As always, Tropic products are naturally-derived, cruelty-free, Leaping Bunny approved, and the company is certified Carbon Neutral. If you'd like information regarding any products, please get in touch using our Contact Us page.

Disclaimer
As an Ambassador for Tropic, Gill earns commission from sales made using her link, at no additional cost to you. For more information on our use of affiliate links, please refer to our disclaimers.