Gill's just added a new post about influencers – Influencers are not your friend – over at PerfectlyOrganised. If you're interested in reading it, just click on the picture below to be taken straight to it.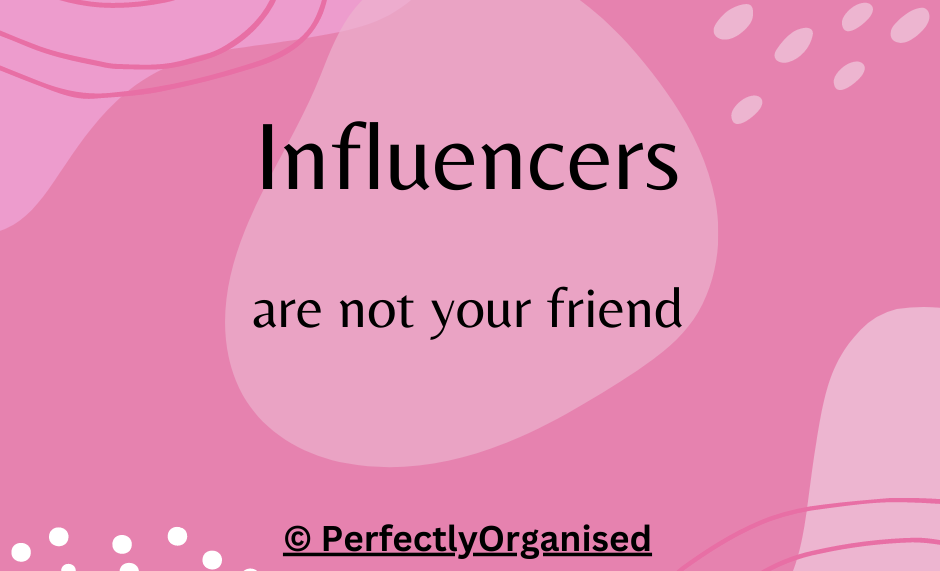 (Find out more about PerfectlyOrganised here or visit the website for more.)
Are you on Pinterest? Let us know in the comments and we'll follow you.
Nikki xx