Plan your social media content using the Planoly app. It's really simple to use.
Planoly was the first ever visual planner for Instagram, created by Brandy Pham and her husband Andy to support Brandy's jewellery range. More than 5 million people around the world are using it to plan their social media feeds.
It's free to use (although there are paid plans available too). If you subscribe for email updates you'll receive regular free downloads of beautiful calendars and planner schedules. You'll also have access to webinars, videos, and masses of tips on how to use and plan your Instagram feed for the best effect.
You can now use Planoly for TikTok, Pinterest, Facebook, Twitter and YouTube, covering all your social media outlets.
Take a look at the Planoly website if you want to create your own beautiful social media profiles.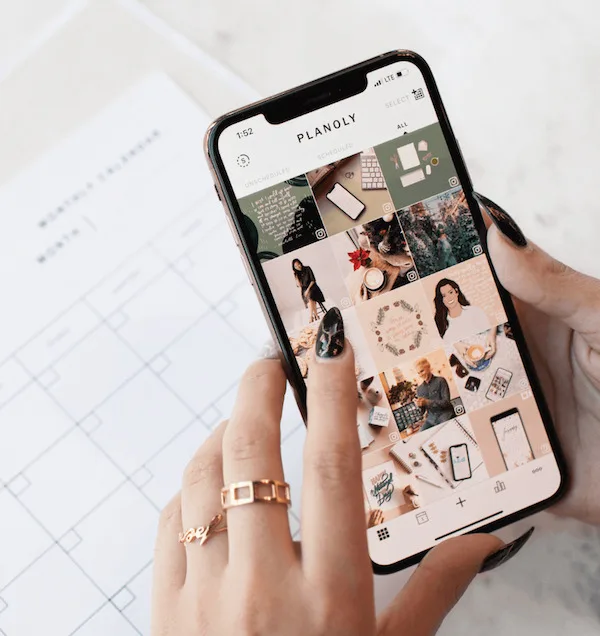 *This post contains affiliate links. Please see our Disclaimer page for further information.