Just click on the image below to get your Free Intention Setting Workshop. Designed and run by Manifesting Coach Blondie, we have both done this workshop and highly recommend it. If you're new to manifesting in general, this workshop is a great place to start. And best of all, it's free!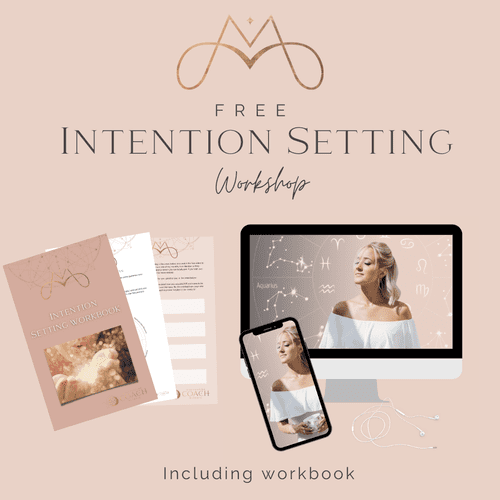 About Manifesting Coach Blondie
Lucy aka Manifesting Coach Blondie, is one of our favourite go-to people in the world of Law of Attraction and manifesting. If you'd like to learn more about her you can visit her website here.
For more on manifesting and LOA, check out our posts on All Things Naturally Magical.