Did you know that one of your skin's most important functions is to renew itself at night?
If you don't remove your makeup or cleanse your face correctly, this can prevent the skin's natural renewal process, causing skin damage and ageing your skin prematurely.Even missing one or two nights can have a negative effect on your complexion.
Your Skin Can't Renew If It's Not Cleansed Correctly
Additionally, if you have dry or flaky skin, a single layer of makeup or a face that's not cleansed correctly will prevent natural skin shedding. This slows down the skin renewal process, resulting in uneven and dull-textured skin.
Do You Have Dry, Red, Or Patchy Skin?
Are you fine lines becoming more noticeable? When skin is dry and not properly cared for, it becomes less elastic, making wrinkles more prominent and visible.
Do you have red or patchy skin? Not cleansing your face properly can leave a barrier over the surface of your skin, preventing it from breathing. This can exacerbate any allergic reactions and lock out essential moisture.
Start your skin detox and care for your precious skin the right way by following Tropic's ABC rules of skincare:
+ + Abolish + + Balance + + Care + +
The ABC Collection – 100% natural skincare range from Tropic Skincare. Customise your collection to suit your own skin.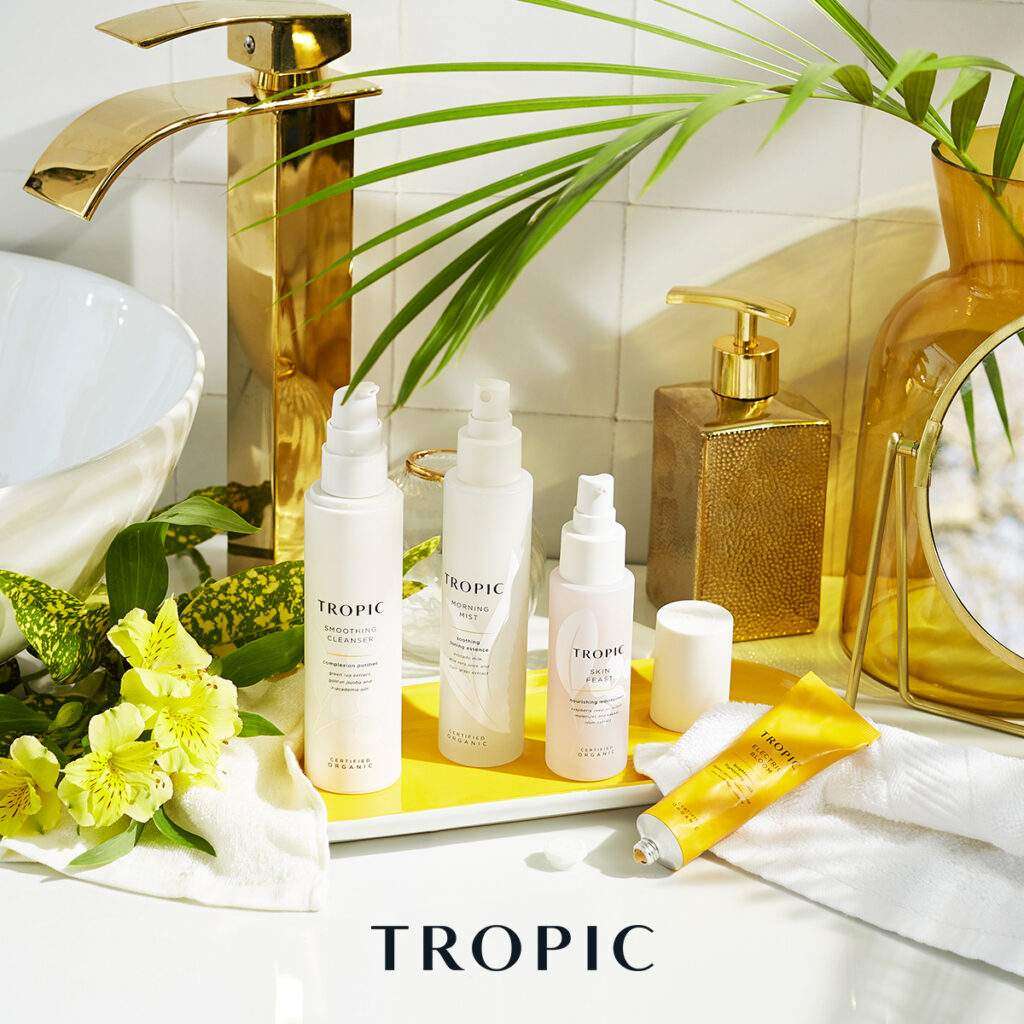 Contact Gill by email ( [email protected] ) if you need any help choosing the correct products for your own personal skin care regime.
You can also hold an e-pamper party from the comfort of your own home, by sharing a special party link with your friends. You can just sit back and relax while they shop using your link. Then, when their orders are placed, you'll receive some great benefits. These vary depending upon party size but on average our Hostesses receive £40-£60 in credit to spend on their choice of Tropic products.
FREE TROPIC PRODUCTS
As a Hostess you'll receive 15% of the total Pamper or e-Pamper sales to spend on anything from our range! What's not to love?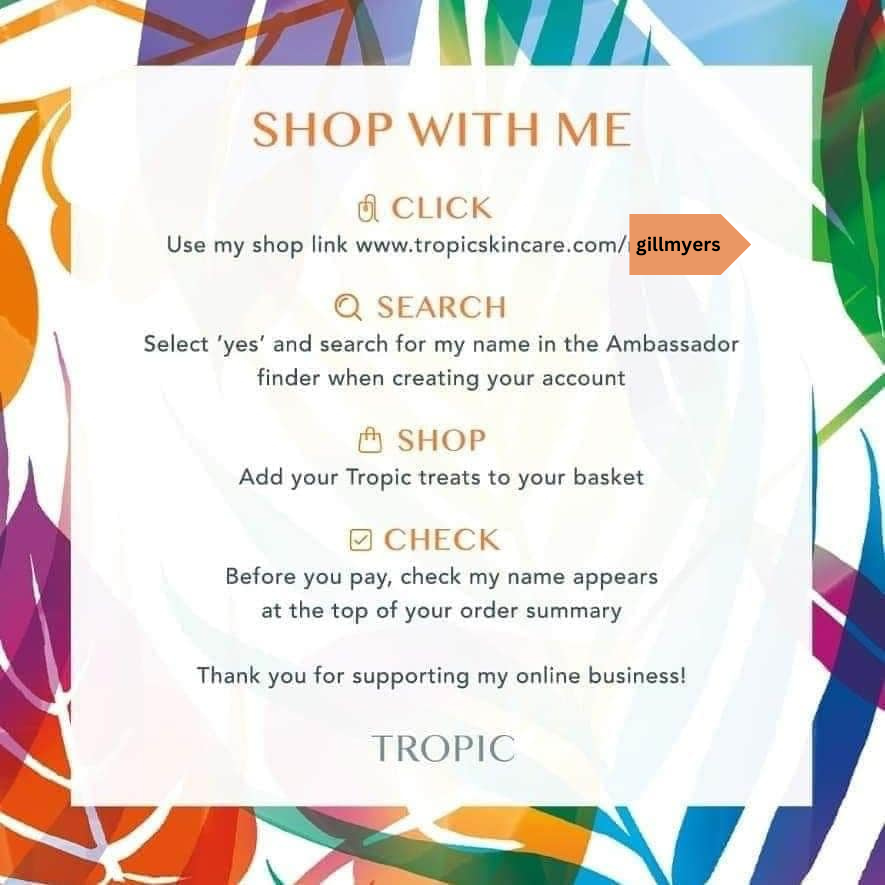 Please note, as an Ambassador for Tropic Skincare I receive commission for any products purchased via my links.
You may also like: Tropic Super Greens