Many people (both of us included) are used to believing they need to make New Year resolutions at the start of each new year.
We're bucking the trend on this. Yes, a new year is a fabulous time to start thinking about your dreams and goals, what you want out of life etc, because you've been given the blank canvas of an empty diary or calendar to work with. It's tempting to think this means you have to change: that what you're doing now isn't enough. That you're not enough.
Wrong! You are always enough!
New Year, when it comes down to it, is just another night and day. Nothing miraculously happens at midnight (unless you happen to be Cinderella 🤨) or when you wake up on the first of January – perhaps nursing a stinking hangover – to change your life. Only you can do that!
A Change of Perspective This New Year
We prefer to think about where we're heading, setting new goals and working on existing ones on an ongoing basis. This means we're not waiting for that magical day when we can start afresh. Indeed, every single day is an opportunity to start over, to amend your goals: to do a re-set.
Intentions Not Goals
Of late, we have chosen to set intentions rather than goals. Somehow they feel easier to us, and saying you intend to do something by a certain date still has some, if not all, SMART* goal attributes.
Whether you're a NY goal-setter or prefer a more relaxed, all-year-round approach, we wish you a wonderful year full of everything you could ever hope for, but most especially, good health and lots of laughter.
Lots of love, Gill & Nikki xx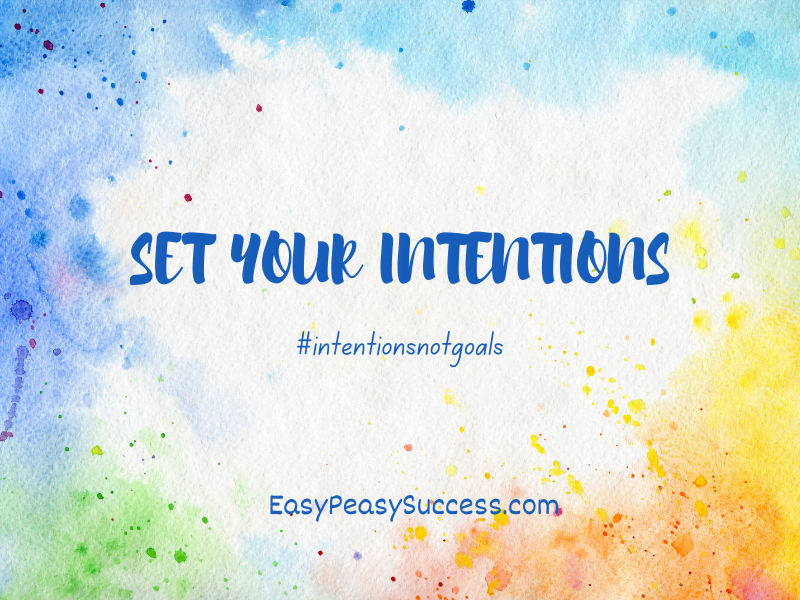 *SMART = Specific, Measurable, Achievable, Relevant, and Time-Bound.
You may also like: 7 Steps to Help Make Your Goals Achievable
Check out this amazing book, The Success Principles*, by Jack Canfield. It's got a simple to follow ten-step action plan to follow, to help you achieve what you really want out of life, starting with taking responsibility for your life.
*Affiliate link – please see our full disclaimer on our use of affiliate links for more details.