Read on for our ultimate guide to finding the best deals on Black Friday, which takes place on Friday 24 November, 2023.
The term, 'Black Friday', conjures up images of frenzied shoppers, long queues, and incredible discounts. It's a day eagerly anticipated by retailers and many consumers each year, however, to bag the best deals and discounts, you need to take a strategic approach to Black Friday sales.
Skip down the page to dig deeper
The Ultimate Guide – In Brief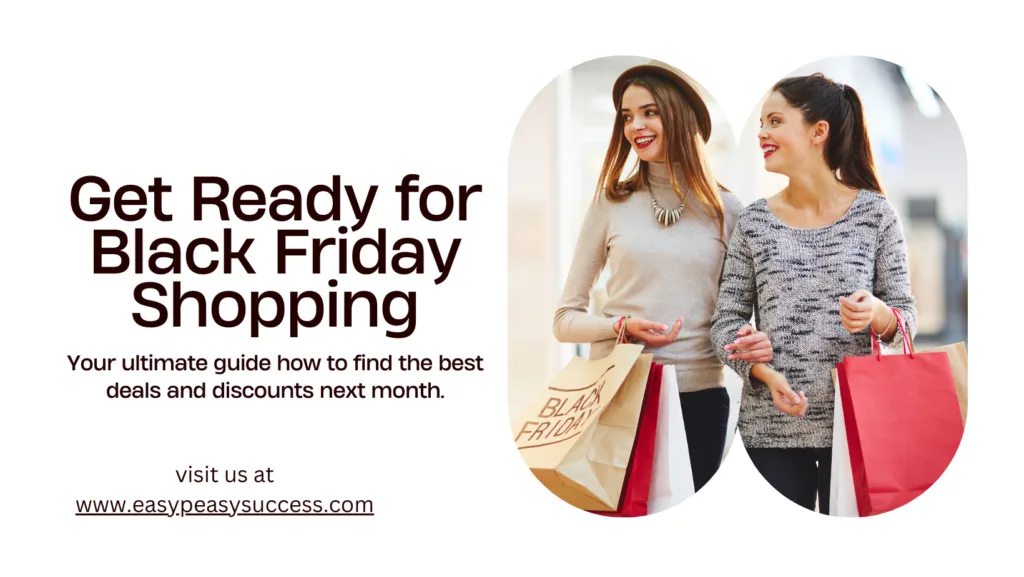 Plan ahead
Set a budget
Sign up for alerts from your favourite sellers
Use price comparison websites
Be early (or stay up late)
Shop online and use cashback sites
Check reviews
Consider bulk purchases
Don't forget Cyber Monday
Guard your safety
This Year's Black Friday Events Take Place on 24 November.
While we would never encourage mindless spending, or finding so-called bargains just for the sake of it, if you really want or need something, Black Friday can be a great time to shop. Here is our ultimate guide to help you find the best deals and discounts.
Plan Ahead
Any successful shopping trip starts with careful planning, and this is especially important on Black Friday. Make a list of items you need or want, and prioritise them. Additionally, research prices at several retailers beforehand to ensure you're getting genuine discounts.
Set a Budget
It's easy to get carried away amidst the excitement of a sale, so determine your budget – and stick to it. This will prevent impulse purchases that could strain your finances.
Sign Up for Alerts from Your Favourite Sellers
Subscribe to email newsletters and follow your favourite stores etc on social media. They often send exclusive deals and promotions to their subscribers and followers before their sales start.
Use Price Comparison Websites
Websites and apps like PriceGrabber, Shopzilla, or PriceRunner can help you quickly compare prices from various retailers, ensuring you're getting the best possible deal.
Be Early – Or Stay Up Late
Black Friday deals often begin at midnight, or in the early hours. If possible, set your alarm to be there at the start (or just stay up late) to take advantage of these time-sensitive discounts.
Shop Online and Use Cashback Sites
Avoid the chaos of in-store shopping by opting for online purchases. Many stores offer the same discounts online as they do in their physical locations. Not only can you use your favourite Cashback sites, but you can also shop from the comfort of your sofa.
Check Reviews
Before making a purchase, read reviews to ensure the quality and functionality of the product meet your standards. Remember, a great deal isn't so great if the product doesn't meet your needs.
Consider Bulk Purchases
Some items (such as non-perishable food or gifts) can be bought in bulk during Black Friday sales, saving you money in the long run. Additionally, consider teaming up with a friend or neighbour if there's something you both want/need, as the savings could be considerable.
Don't Forget Cyber Monday
If you miss out on Black Friday deals, Cyber Monday is another opportunity to find discounts online. You'll often find great deals on electronics and tech products.
Guard Your Safety
Be cautious of phishing scams and fraudulent websites. Stick to reputable retailers and secure payment methods to protect your personal information.
But it's not just online you need to be careful. Scammers can scan your debit/credit cards if they're in fairly close proximity to you (this has happened to us before). Consider buying some anti-scanning protection to store in your purse or wallet prior to going shopping (product linked). It's very inexpensive and could save you a lot of hassle.
And Finally for Our Ultimate Guide
Black Friday is an excellent opportunity to snag bargains, but wise shopping is key. With careful planning and budgeting – and a bit of online savvy – you can make the most of this shopping event while keeping your finances in check. Happy shopping!
Disclaimer
This site uses affiliate links. Please refer to our disclaimers for information on how this may affect you.